What To Do in Mammoth Lakes This Summer
If you're a skier or a snowboarder then it's likely hard to believe that Mammoth Lakes gets just as many visitors during the summer as it does during the winter, but once you visit in the summer you'll see why.
The same mountains that make for incredible skiing and snowboarding also make beautiful alpine lakes, epic hiking trails, and intense mountain biking just to name a few summer activities. Mammoth Bound is built around the belief that everyone should experience Mammoth Lakes unmatched outdoor recreation, no matter the season. That's why we've listed the best things to do in Mammoth Lakes during the summer below.
Keep reading, and then once you're ready to plan your summer visit to Mammoth Lakes use Mammoth Bound to find the best deals on lodging and gear rentals in Mammoth!
Mountain Bike at the Best Bike Park in America
Can't get enough of Mammoth Mountain? You don't have to stay away once the snow melts.
Mammoth Mountain's Bike Park allows mountain bikers to take advantage of alpine terrain with features like banked turns, jumps, and boulders all while taking lifts up the mountain to do it all over again.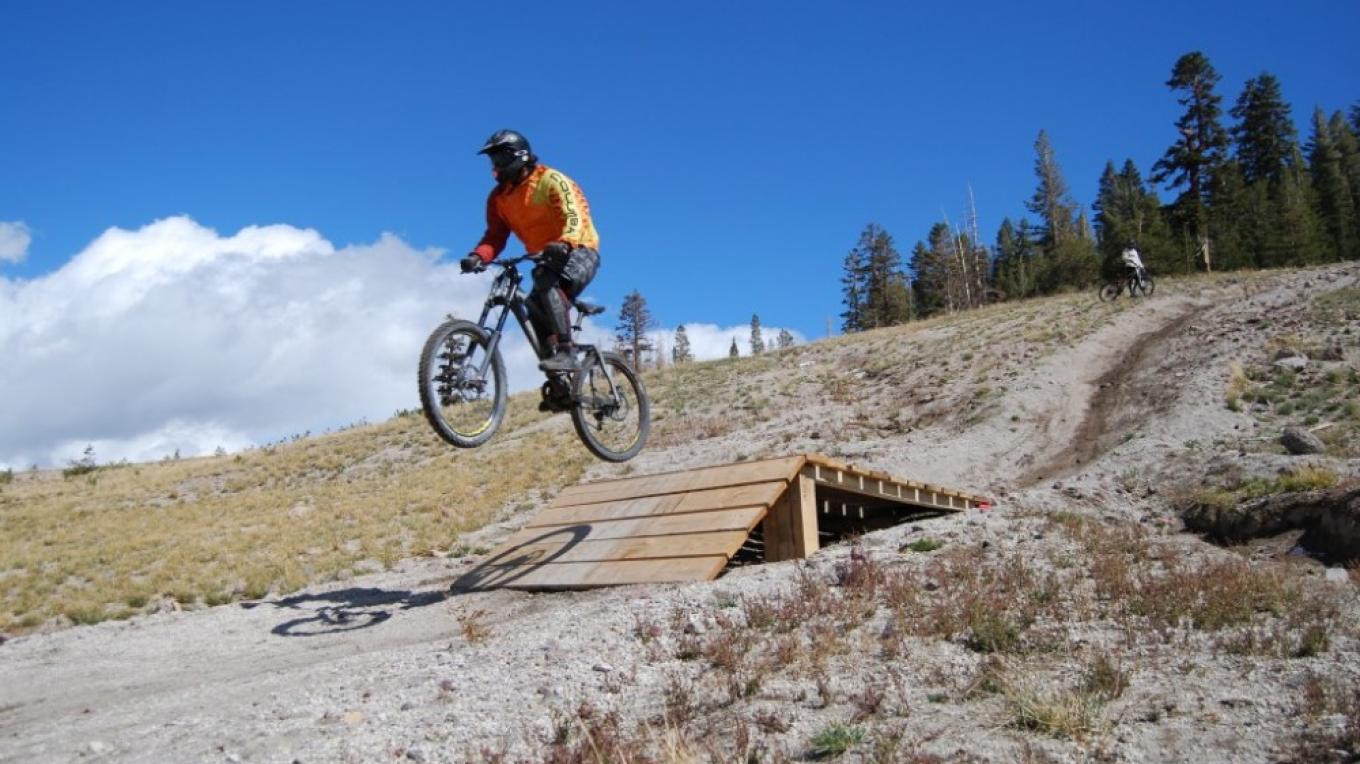 (source: mono county tourism)
Mammoth Bike Park has terrain that will test even expert riders, but that doesn't mean you should stay away if you're new to mountain biking. There are plenty of hard and intermediate runs as well as an entire zone dedicated to beginners, so you can enjoy mountain biking at Mammoth Mountain all summer long no matter your skill level!
Hike into the Wilderness
Nothing goes together better than hiking and mountains, which is why Mammoth Lakes is one of the best hiking destinations in the entire United States. 
The town is surrounded by national forests that give you plenty of free and accessible hikes no matter your skill level, and you can even hike at Mammoth Mountain itself once the ski season ends.
(Source: VisitMammoth)
If you don't feel like pushing yourself through a hike to higher elevations, then you can also take it easy with a calm walk through the Lakes Basin or around Convict Lake where minimal effort will be rewarded with stunning views.
Don't forget that Mammoth Lakes' elevation can cause altitude sickness. Although most visitors don't experience altitude sickness in town unless they're not staying hydrated, if you hike into the higher elevations surrounding town you could push yourself into altitude sickness. The easiest way to avoid altitude sickness in Mammoth Lakes is by acclimating while also drinking plenty of water during your visit!
Fish for Trout
Mammoth Lakes has plenty of lakes that are perfect for relaxing by and casting a casual line into, but the area is also home to fast moving streams where even the best will have their skills tested.
Specifically, Mammoth Lakes is home to several different types of trout that most people are more than happy to pursue all over the area. Whether you're a dedicated fly fisherman or prefer a comfortable fishing spot with a beautiful view, Mammoth Lakes has fishing for you! 
Paddle Board in an Alpine Lake
It's hard to imagine anything more peaceful than floating in the middle of a calm lake while surrounded by sunshine and mountain peaks, which is why we encourage everyone to rent a paddleboard while in town and take it out to one of Mammoth's many lakes!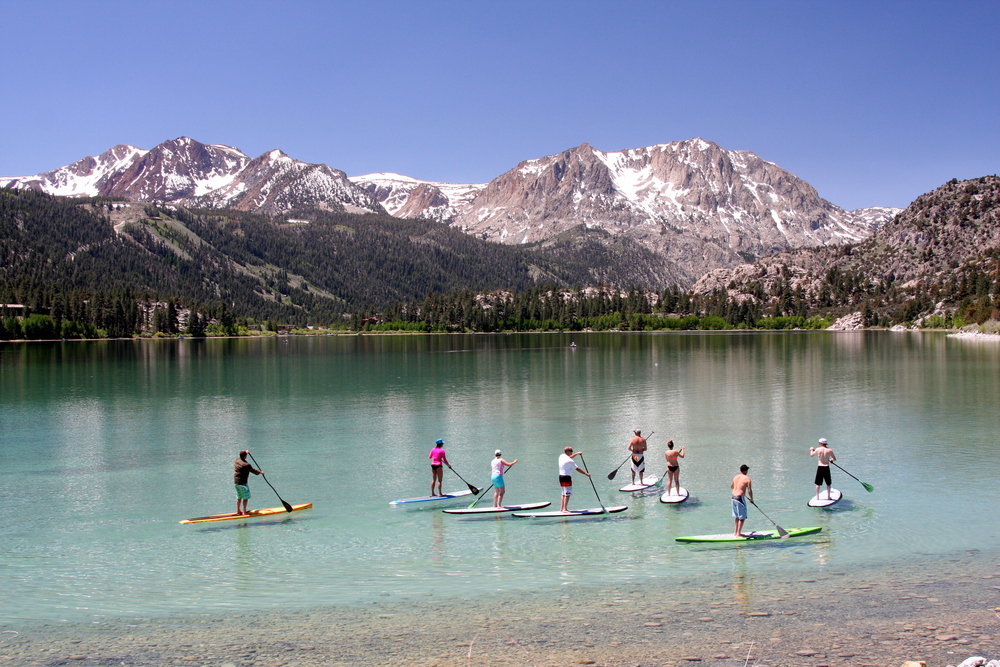 (source: mammoth kayaks)
Golf at Elevation
Mammoth Lakes is also home to Sierra Star Golf Course for any golfers who are visiting, but you'll have to make sure to keep your eye on your ball while it's in the air instead of the beautiful views from the tee box!